REFUGEE ROUTES: LESVOS, GREECE 2018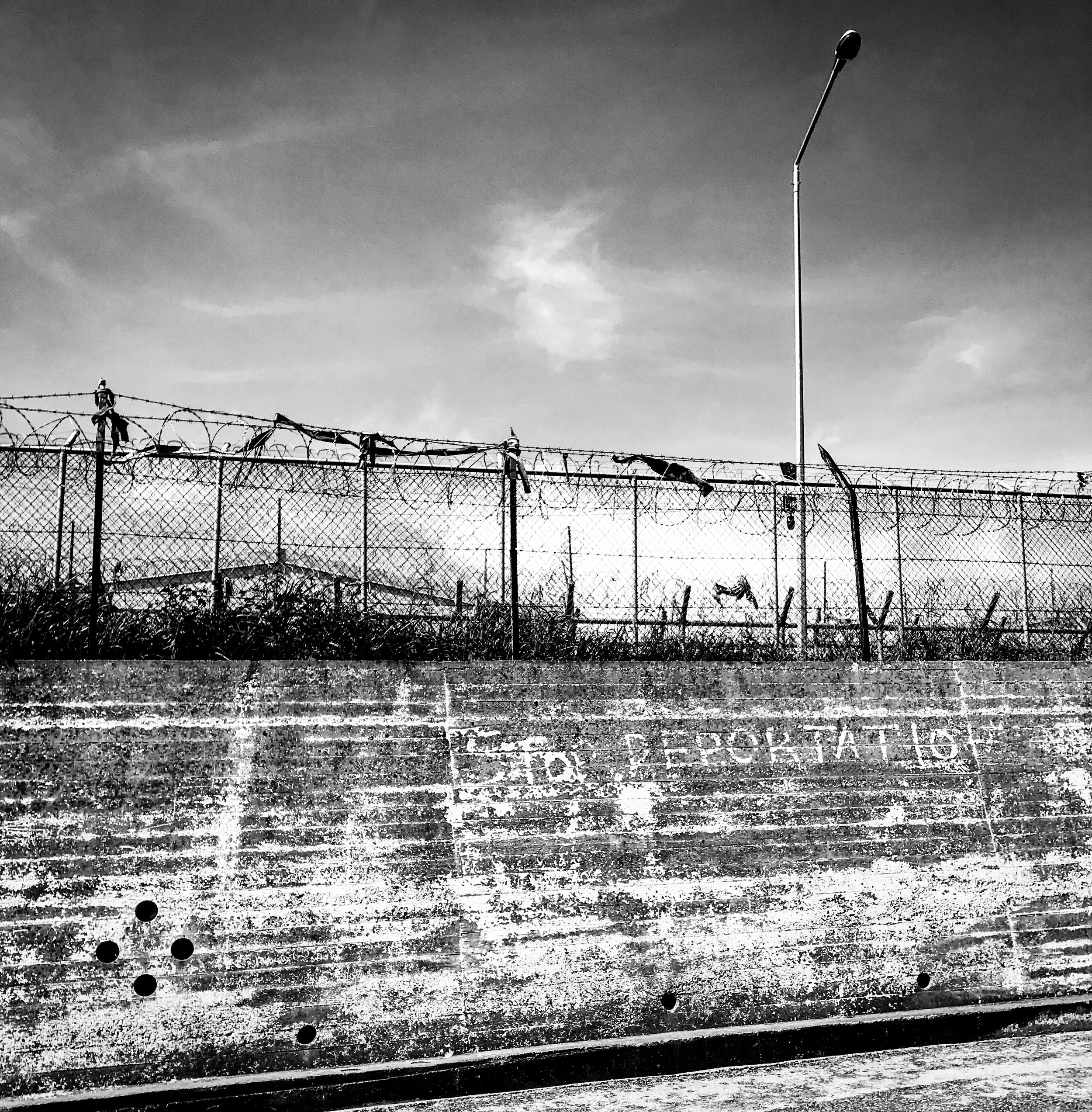 In 2018, I volunteered with A Drop in the Ocean, a non-profit aid organization patrolling Lesvos' Southeast coast to rescue refugees crossing from Turkey to Europe. During my time as a volunteer, there were several landings, and I witnessed first hand the situation refugees face once interred in camps such as Moria.
Our patrols were overnight from 11pm-7am. During the day I took my camera to document the island and the current situation. These are some of the images I made during this time. As with my Italy photos of refugee routes, I refused to point the camera at people. I do not want to jeopardize the asylum applications of an individual and I do not want to be a purveyor of others suffering.
There are an estimated 8000 thousand refugees on tiny Lesvos. As many as 6000 live in the squalid Moria camp a few miles outside the capital of Mytilini. Since borders have shut, and caps placed on refugees entering countries like Hungary, Serbia, Germany and England, a bottleneck has occurred in Greece, a country whose economy struggles to manage the further drag on its resources.
Meanwhile, refugees, mostly from war torn Syria, are trapped on the island waiting to be processed. Moria, the largest camp on the island, is severely overpopulated. Refugees already traumatized by war and a dangerous ocean crossing, are subjected to unsanitary conditions, sexual assault, and inadequate food and shelter. Furthermore, there isn't ample legal and psychological care. Hundreds of unaccompanied minors are at particular risk.
I volunteered at a community center during the day. Dozens of minors were brought here daily. They were fed, and were offered language lessons, music lessons, and a break from the dismal life they experience in Moria. It was not unusual to meet kids who cut themselves or had withdrawn into silence and would not speak.
One 15 year old Afghani boy told me he'd walked for twelve days to get a bus to Turkey. He'd crossed with 40 other people on an inflatable raft from Turkey. During the crossing, a child fell overboard and drowned. He has been in Moria for a year. He feels guilty because he was sent by his parents to reach Europe. He had to find work to send money home to them.
I also talked to a young Syrian woman who had studied English Literature in Damascus. She wanted to go to London and continue her studies. She'd been in Moria for 2 1/2 years with her younger sister and her mother. "I write love poems," she told me. "I don't write about the camps. I only write about love. It is how I survive."